HERCULES SUPPORT FOR SOUSAFON DS-551B
Stand for sousaphone, closing pins and central screw that make the stand compact, collapsible neck with SFF rubber, compact and resistant structure, legs that add extra stability and fold compactly, maximum height: 1110 mm, weight: 4.7 kg, load capacity: 30 kg, folded size: 865 x 260 mm.
not rated
$

2,282.00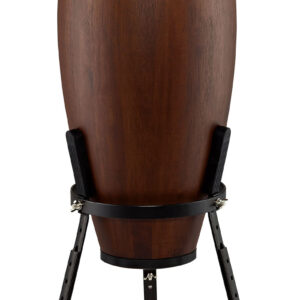 CONGA HEADLINER 12 MOD. HC12
12" Conga, 28" tall, matte finish, hand-selected buffalo skin head, black powder-coated hardware, 2mm rounded hoops, 8mm tuning lugs, original Meinl-style tuning bracket , made of Siam oak, includes adjustable basket-type stand with quick-set system and tuning key.
not rated
$

8,068.00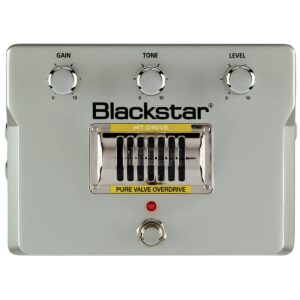 BLACKSTAR PEDAL FOR HT-DRIVE GUITAR
Tube overdrive pedal for guitar, dual cascade, high voltage, triode stages that provide gain from warm boost to screaming overdrive, unique "Class A" tone control to cut fizz without making the backed-off tone sound dull and lifeless, speaker emulation output, high integrity buffered bypass, includes power adapter, silent switching, preamp tubes: ECC83 / 12AX7, dimensions: 160 x 119 x 80 mm, weight: 1.2 kg.
not rated
$

3,247.00
COMBO BLACKSTAR P/GUIT SILVERLINE DELUXE
State-of-the-art digital guitar combo with innovative SHARC® DSP power, a 12" speaker, 100 watts of power, attractive boutique style, response control based on patented TVP technology that accurately reproduces the nuances of the guitar circuitry. power amps (EL84, 6V6, EL34, KT66, 6L6, KT88), proprietary ISF control that takes you from British to American tone, six Blackstar preamp voices (Clean Warm, Clean Bright, Crunch, Super Crunch, OD 1 , OD 2), USB port that offers direct recording and effortless amplification, INSIDER software that unlocks deep editing features and patch management and sharing, MP3/Line input and emulated/phones output that offers a studio-ready tone or for quiet practice, powerful enough for any stage or subtle enough for home, preset and manual operation with 12 fully customizable preset locations es (128 with footswitch), loaded with Celestion type V speakers, dimensions: 477 x 581 x 265 mm, weight: 17.3 kg.
not rated
$

19,292.00
WASHBURN ELECTRIC GUITAR. IDOL T160
Solid electric guitar, basswood body, single cut, 1 tone and 1 volume controls, 3-position selector, 2 TE 103 Duncan Designed Stack Technology S/S pickups, gloss black finish, D'Addario strings, solid maple neck, ovangkol fingerboard, 22 frets, dot inlays, 25.5" scale, chrome hardware, Wilkinson Ashtray bridge, diecast machinery.
not rated
$

8,653.00
PEDAL SOURCE AUDIO COLLIDER
Delay and Reverb Effects Pedal for Electric Guitar, Create a Lush Stereo Extension with True Stereo Inputs and Outputs, Two Completely Independent Processors That Essentially Provide Two High-Powered Pedals in One Housing, Whether You Use Delay or Reverb Your Signal Still Has analog dry through routing, selectable between true bypass or buffered bypass, compact design, extruded anodized aluminum housing and slim profile, 8 presets recallable with onboard controls on the footswitch and a total of 128 presets recallable with an external MIDI controller, the app Neuro Mobil and the Desktop Neuro Editor provide "unlock" access to both sides of the pedal, giving you access to the opposite side regardless of switch position. which means it is possible to use this pedal as dual delay pedal and dual reverb pedal and to change the order of effects, Tap Tempo, Reverb Hold mode to hold or freeze your reverb trail, Knob Lock switch to avoid losing accidents that could lose settings, full MIDI functionality, expression control, functionality to discover previous knob positions, includes 9V DC power adapter and 1/8" to 1/4" cable for Neuro app connection Mobil, power consumption: 300 mA, USB port, dimensions: 11.4 x 11.4 cm (including knobs), weight: 0.45 kg.
not rated
$

10,416.00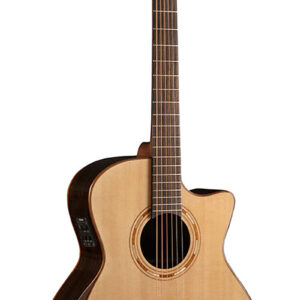 WASHBURN E/ACOUSTIC GUITAR G20SCE
Grand Auditorium-type electro-acoustic guitar, hangover, solid sitka spruce top, pau ferro sides, mahogany back and pau ferro binding, Cathedral bracing with X scalloped pick, Washburn Parquet rosette, 3 rings, natural color, high gloss finish, satin mahogany neck with two-way truss rod, ovangkol fingerboard, 20 frets, 1-11/16" wide bone nut, scale: 25-5/16", chrome hardware, ovangkol bridge, chrome diecast tuners, controls: volume, built-in tuner, bass/treble, phase, Fishman Presys II 301T preamp with tuner, D'Addario EXP-16 light set phospher bronze strings.
not rated
$

14,934.00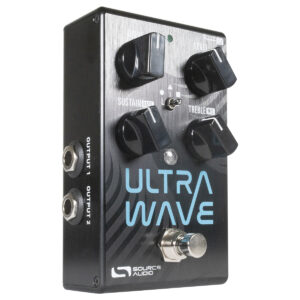 PEDAL SOURCE AUDIO ULTRA WAVE
Multi-Band Ultrawave Guitar Processor Compact Design 378 Band Split Options Including Single, 2, 3, 4, 8 and 10 Bands 44 Overdrive and Fuzz Distortion Types Including Tube, Diode, Foldback, Negative Flip Diode, Octave Up and more, Compressor/Expander, Stereo Inputs and Outputs, Detailed LFO controls to control Tremolo, Morphing or Ring Mod functions, 8-Band Graphic EQ, Adjustable Noise Gate, Assignable Knobs for quick on-stage changes, Make Changes Simultaneous On-the-Fly Up to Three Parameters with an External Expression Pedal, 6 Toggle Switch Accessible Presets, Select Between Buffered or Relay-Based Analog True Bypass, MIDI Compatible, USB Port, Durable Anodized Aluminum Housing, Access quickly and easily to a vast collection of published presets created by the Source Audio team and the growing Ultrawave Neuro community, Drive, Level, Sustai knobs n Bass and Treble Mid, dimensions: 11.4 x 7 x 5.1 cm (including knobs).
not rated
$

6,834.00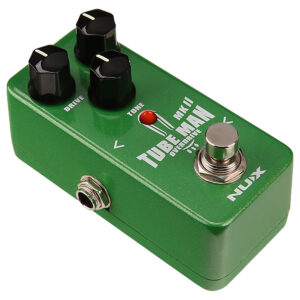 PEDAL NUX NOD-2 TUBEMAN MKII OVERDRIVE
Overdrive pedal for guitar, Drive, Level and Tone knobs, 1/4" input and 1/4" output, FET transistor that helps achieve the perfect overdrive sound so that transistor amps get a sound similar to a real tube amp , highlights harmonics, uses 9V DC adapter (not included), dimensions: 94 x 51 x 53 mm, weight: 174 g.
not rated
$

865.00
PEDAL NUX NGS-6 AMP ACADEMY
Pro-level amp modeling with bias tweaking, 7 independent moving signal blocks with send/return effects loop, intuitive operation and editing software, 1024-sample IR resolution, and slot for third-party IR loader with automatic format editor, scenes versatile application modules with independent 1/4" and XLR IR outputs, ultra-low system latency (1.2 ms) and powerful premium NXP RT DSP (1 GHz), comes with insertable Y cable for effects loop send /return, USB recording interface, AmpAcademy editor software and firmware update, 110 dB ultra-wide dynamic range, input impedance: 1 milli-ohm, output impedance: 1 kilo-ohm, sample rate: 48 kHz / 32 -bit, power: 9V DC (tip negative, optional adapter ACD-006A), current consumption: less than 300 mA, dimensions: 105 x 115 x 58 mm.
not rated
$

4,256.00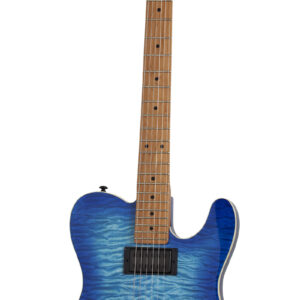 SCHECTER ELECTRIC GUITAR. PT PRO-MAPLE
Solid Electric Guitar, Alder Body, Flat Quilted Maple Top, Single Ply Ivory Binding, Black Hardware, Bolt-on Construction, PT-H Bridge with Stainless Steel Saddles / String Thru Body, Skinny Roasted Maple C-Neck, 14" (355mm) radius roasted maple fingerboard, Schecter Locking machinery, dot inlays, glow-in-the-dark dot markers, scale: 25.5" (648mm), thickness at 1st fret: .787" ( 20 mm) and at the 12th fret: .866" (22 mm), 22 X-Jumbo frets, 1.653" (42 mm) wide Graph Tech XL Black Tusq nut, 2-way adjustable truss rod with 5 Allen nut /32" (4 mm), Controls: Volume and Tone (Push-Pull) and 3-Position Switch, Bridge Pickup: Schecter USA Z-Plus™, Neck Pickup: Schecter USA Z-Plus™, Knurled Metal Knobs with fixing screw.
not rated
$

25,382.00
SKB 10 SPACE RACK 1SKB19-10U
10-Space Rack, Back Rails, Optional Caster Kit, High-Density Polyethylene, Front and Back Covers are Gasket Sealed for Protection, Heavy-Duty Handles for Secure Grip, Easy Hardware Mounting, 19" Inside Width, Height Inside: 17.5", Outside Depth: 21.5", Outside Width: 22", Outside Height: 20", Rack Depth Rail to Rail: 16", Rack Depth Rail to Bottom of Lid: 18.5", Depth from Lid : 6.35 cm, weight: 9 kg.
not rated
$

8,105.00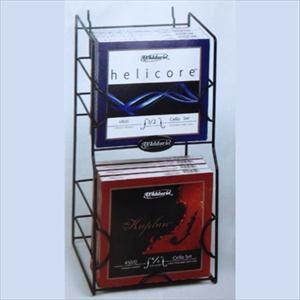 DADDARIO DISPLAY MOD. GDE3
Dispenser display for guitar strings, made of steel wire, with metal spring and plastic logo, 2 levels, ideal for slatwall or counter, dimensions: 18 x 13 x 28 cm
not rated
$

646.00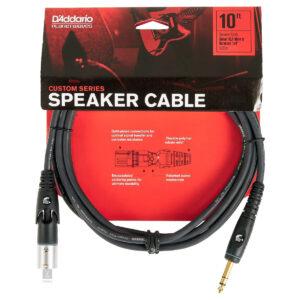 PLANET WAVE P/AUDIO CABLE PW-GMMS-10
Microphone Cable, Custom Series, XLR Male to 1/4" Jack, 3 Meters (10 Feet) Length, Gold-Plated Connectors, Superior Signal Flow, Corrosion Resistance, Ultra-Pure Oxygen-Free Copper Conductors, low capacitance, clean tone, encapsulated and impenetrable solder points with double molded strain relief, maximum durability and reliability.
not rated
$

716.00
PLANET WAVE CABLE FOR MICROPHONE PW-GM-25
Microphone Cable, D'Addario Custom Series, Stereo, 25 ft. (7.62 m), Gold-Plated Connectors, Superior Signal Flow, Corrosion Resistance, Ultra-Pure Oxygen-Free Copper Conductors, Impenetrable Potted Solder Points with double molded strain relief, two layers of insulation, XLR female connectors to 1/4" male plug.
not rated
$

1,142.00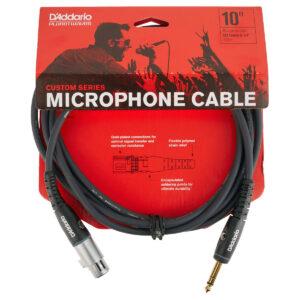 PLANET WAVE CABLE FOR MICROPHONE PW-GM-10
Microphone Cable, D'Addario Custom Series, Stereo, 10 ft. (3.05 m), Gold-Plated Connectors, Superior Signal Flow, Corrosion Resistance, Ultra-Pure Oxygen-Free Copper Conductors, Impenetrable Potted Solder Points with double molded strain relief, two layers of insulation, XLR female connectors to 1/4" male plug.
not rated
$

727.00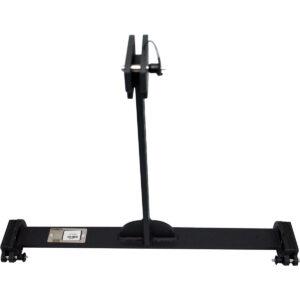 PROEL SUPPORT MOD. KPTAX800
Flying bracket for AX800A of the Axiom linear system, it can support a maximum of 4 AX800A, maximum load of up to 200 kg with angle at 0°.
not rated
$

8,587.00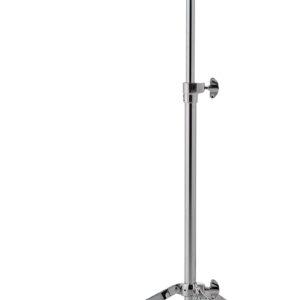 A website dedicated to the dissemination and promotion of Guitarists in Mexico and to publicize their projects and events. The largest Directory of Mexican Guitarists.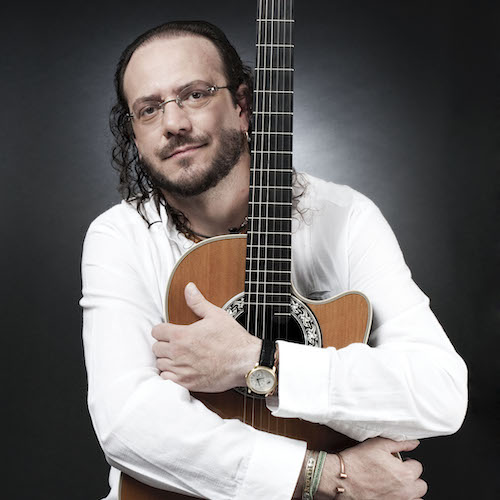 CDMX
Fernando Delgadillo González (Naucalpan de Juárez, November 11, 1965) is a Mexican singer-songwriter, creator of the «Informal song». For more than thirty years he developed as an independent artist, staying out of television stations and record companies. He achieved a solid career not only in Mexico, but throughout Latin America thanks to the high quality of his texts, his original musical style and his carefree and natural way of conducting his concerts and establishing contact with the public. ... Read more
Read more "